35 years experience designing and manufacturing world-class raise drills
Our raise drills are sold to clients all over the world. All models can be customized to meet specific specifications. We are dedicated to client success and support our clients through training, setup assistance and the world's largest aftermarket raise-drill-spares inventory.
We are dedicated to client success
Beyond drill deliveries, Redpath's products are supported with a range of replacement parts, in addition to a full complement of project-support services focused on safety, risk management, project controls, training packages per drill model and commissioning personnel.
Training
Innovation and training are key to continued safe raise drilling. We strive to pass on our knowledge to our clients. Our custom-built programs are designed to assist clients in training their operators and maintenance personnel comprehensively and safely.
See examples of our raiseboring work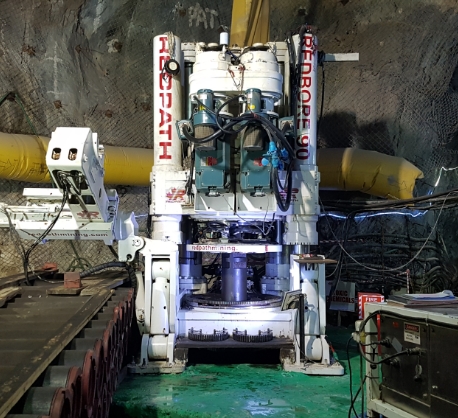 Contact us to inquire about the purchase of a Redbore drill or spare parts.