A global leader in raisebore contracting and manufacturing
We design and manufacture the Redbore family of raise drills, one of the most extensive raiseboring fleets in the world. Our drills are designed with a focus on safety and productivity and come complete with a full inventory of aftermarket spares.
As a contractor and manufacturer, Redpath offers global support through a network of experienced professionals, maximizing productivity and ensuring timely project setup. We take pride in offering our clients accurate schedules and budgets, and a service level that exceeds normally accepted standards.
Our differentiators
Exceptional standards
for operations and safety
35-year history of
design and manufacturing
Both an OEM and a contractor
Customized designs + base fleet
See examples of our raiseboring work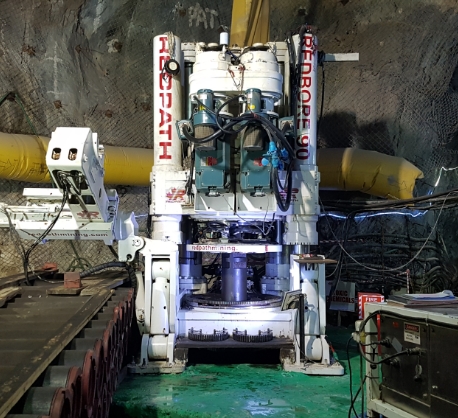 Discuss your project with us